Posts for: March, 2018
By Robert A. Klement, DDS
March 16, 2018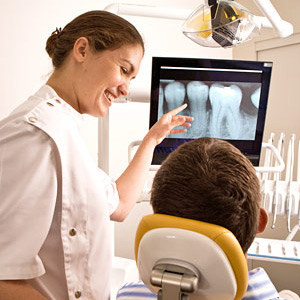 X-rays are an important diagnostic tool in dentistry because of their ability to penetrate and pass through body tissues. Because they penetrate at different speeds depending on tissue density (shorter and thus darker on exposed film for soft tissues, longer and lighter for hard tissues like bone or teeth), we're able to detect decay which appear as dark areas on x-ray film.
Without x-rays, the early detection and diagnosis of dental problems would be quite difficult. But despite its obvious benefits, it's still a form of released energy that exposes patients to a certain amount of radiation. Since the potential health risk from radiation depends on the amount released (the dosage) and for how long and often a person is exposed, we must determine if the dosage and frequency from dental x-rays is a cause for concern.
It's a common misconception to view any radiation exposure as dangerous. The truth is, however, we're all exposed daily to radiation from the natural environment — about 2 to 4.5 millisieverts (the dosage measurement for radiation exposure) a year, or about 10 microsieverts (one-thousandth of a millisievert) every day.
In comparison, radiation exposure from routine dental x-rays is a fraction of this if measured over time. A set of four bitewing images of the back teeth produces 4 microsieverts of radiation, less than half the average daily exposure. One of the most comprehensive x-ray sets, a full mouth series of 18-20 images using "D" speed film, results in an exposure of 85 microsieverts, equaling about a week of normal radiation exposure.
These thoroughly researched rates help demonstrate that regular dental x-rays are relatively safe. What's more, x-ray technology has continued to advance since first used in the mid-20th Century. With innovations in film and digital processing, today's equipment produces only 80% of the radiation exposure of earlier machines. In effect, we've increased our capabilities to more accurately detect and diagnose issues through x-rays, while lowering the amount of radiation exposure.
Of course, a person's annual exposure rate may differ from others. If you have concerns for yourself or your family about x-ray radiation exposure, please feel free to discuss this with us. Our primary goal is to improve your oral health without undue risk to your health in general.
If you would like more information on x-ray diagnostics and safety, please contact us or schedule an appointment for a consultation. You can also learn more about this topic by reading the Dear Doctor magazine article "X-Ray Frequency and Safety."
By Robert A. Klement, DDS
March 01, 2018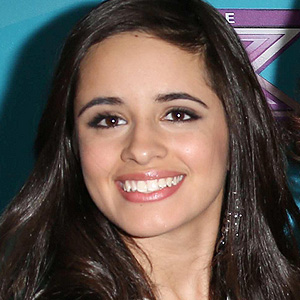 Everyone loves a concert where there's plenty of audience participation… until it starts to get out of hand. Recently, the platinum-selling band Fifth Harmony was playing to a packed house in Atlanta when things went awry for vocalist Camila Cabello. Fans were batting around a big plastic ball, and one unfortunate swing sent the ball hurtling toward the stage — and directly into Cabello's face. Pushing the microphone into her mouth, it left the "Worth It" singer with a chipped front tooth.
Ouch! Cabello finished the show nevertheless, and didn't seem too upset. "Atlanta… u wild… love u," she tweeted later that night. "Gotta get it fixed now tho lol." Fortunately, dentistry offers a number of ways to make that chipped tooth look as good as new.
A small chip at the edge of the tooth can sometimes be polished with dental instruments to remove the sharp edges. If it's a little bigger, a procedure called dental bonding may be recommended. Here, the missing part is filled in with a mixture of plastic resin and glass fillers, which are then cured (hardened) with a special light. The tooth-colored bonding material provides a tough, lifelike restoration that's hard to tell apart from your natural teeth. While bonding can be performed in just one office visit, the material can stain over time and may eventually need to be replaced.
Porcelain veneers are a more long-lasting solution. These wafer-thin coverings go over the entire front surface of the tooth, and can resolve a number of defects — including chips, discoloration, and even minor size or spacing irregularities. You can get a single veneer or have your whole smile redone, in shades ranging from a pearly luster to an ultra-bright white; that's why veneers are a favorite of Hollywood stars. Getting veneers is a procedure that takes several office visits, but the beautiful results can last for many years.
If a chip or crack extends into the inner part of a tooth, you'll probably need a crown (or cap) to restore the tooth's function and appearance. As long as the roots are healthy, the entire part of the tooth above the gum line can be replaced with a natural-looking restoration. You may also need a root canal to remove the damaged pulp material and prevent infection if the fracture went too far. While small chips or cracks aren't usually an emergency (unless accompanied by pain), damage to the tooth's pulp requires prompt attention.
If you have questions about smile restoration, please contact us and schedule an appointment. You can read more in the Dear Doctor magazine articles "Porcelain Veneers: Strength & Beauty As Never Before" and "Porcelain Crowns & Veneers."